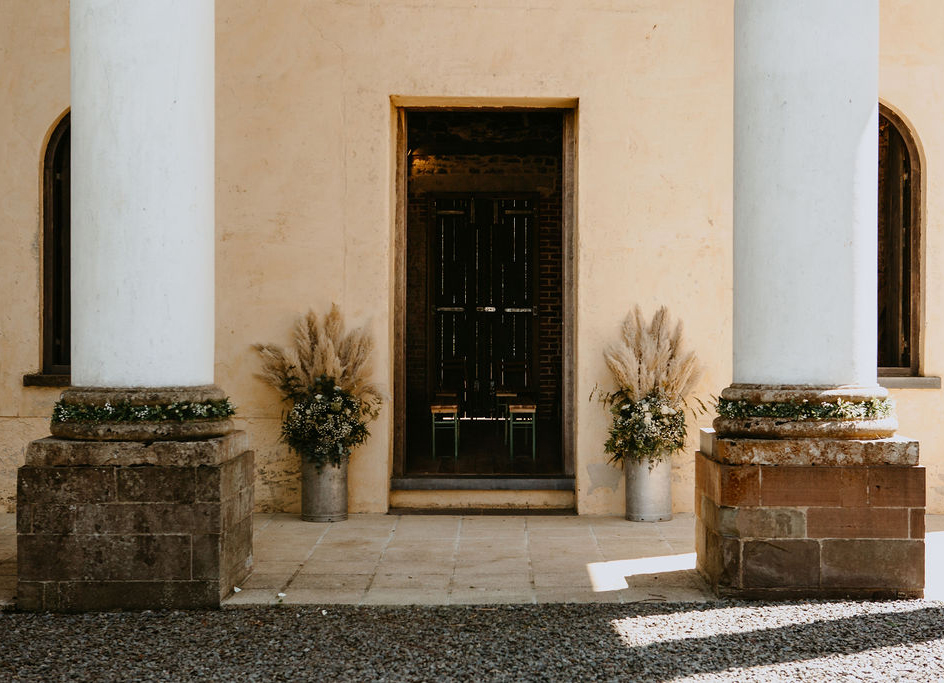 Beth & Shaun: Whimsical Temple Ceremony
We are in total awe of Beth & Shaun's Temple wedding. We love their relaxed, romantic styling and subtle colour palette giving Holwell Temple a Mediterranean vibe.
The couple hired the Temple for their ceremony and drinks reception, they were married at 3.30pm on one of the hottest days of the summer, which certainly added to the Mediterranean feel of the day. Following the ceremony, the bride and groom did their speeches and wedding cake outside the temple, making the most of the stunning backdrop.
SonderWest Photography
SonderWest Photography
SonderWest Photography
65 wedding guests joined them and 8 children, including 3 younger bridesmaids, 3 older bridesmaids and 1 page boy. The registrar joined them for the ceremony and the couple hired some additional seating from Coutts Events for the foldaway seating at the front of the temple. Pampas Grass flower arrangements in churns framed the bride and groom as they said their vows. Fairy lights glimmered and light poured through the shutters of the temple giving it an almost magical glow.
SonderWest Photography
SonderWest Photography
SonderWest Photography
After the ceremony guests enjoyed the vast, impressive views across the valley from the secluded temple, giving this wedding the 'wow' factor whilst they enjoyed the speeches and drinks and the spectacular cake provided by Jemma Bond.
SonderWest Photography
Castle Hill
Castle Hill
Thank you to Beth and Shaun for sharing their special day with us and to Sonderwest for the dreamiest of wedding photographs. All suppliers credited below.
Photographer: @Sonderwest
Florist: South Molton Flower Shop
Churn Flowers: Vicki Lund
Cake: Jemma Bond
Caterer: Liz Gayton
Additional Seating: Coutts Events
WC: Exmoor Luxury loos
Wedding Dress: Frilly Frocks
If you would like to enquire about a temple wedding, please get in touch via our enquiry form on the wedding pages on our website.